Air Fryer Beef & Broccoli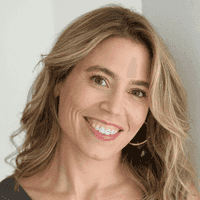 Published: Oct 28, 2022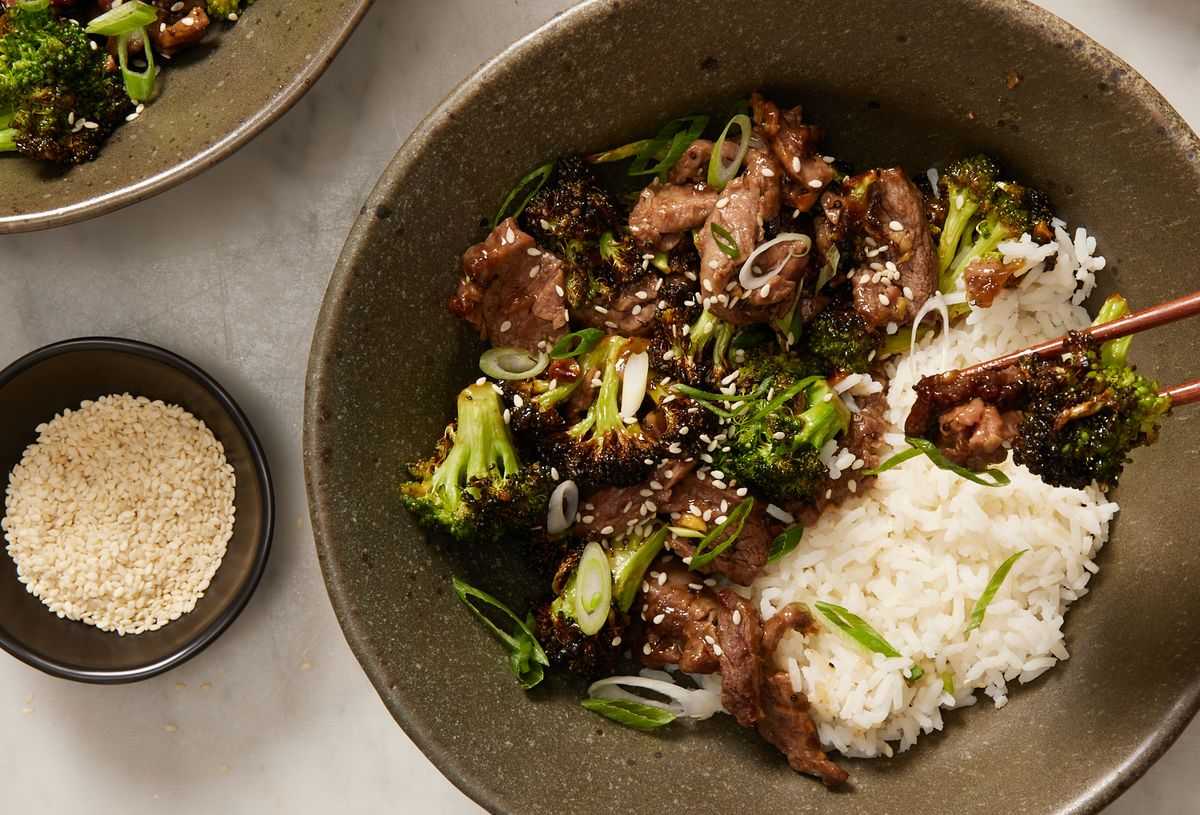 Sure, ordering takeout can seem like the fastest route to dinner, but if you have an air fryer and a great recipe, that might not be the case. Our air fryer beef & broccoli takes just 30 minutes to put together. This classic Chinese-American dish features tender strips of beef, perfectly cooked broccoli florets, and a savory-sweet sauce. Since sauces don't always stick to food in the air fryer, the key is to microwave the sauce until it's thick and toss it with already air fried beef and broccoli rather than try to cook it all together. Serve with white rice to complete the takeout vibes, or add a scoop of brown rice for a healthier meal.
You're likely to love this recipe so much, it's worth keeping the ingredients in your pantry to get to dinner even faster. Stock up on Shaoxing wine, toasted sesame oil, and reduced-sodium soy sauce if you don't keep them on hand already.
Ingredients
SAUCE
1/2 c. low-sodium chicken broth
3 tbsp. reduced-sodium soy sauce
2 tbsp. packed light brown sugar
1 tbsp. cornstarch
1 tsp. Shaoxing wine or dry sherry
1 tsp. toasted sesame oil
Freshly ground black pepper

STEAK AND BROCCOLI
1 lb. flank or skirt steak, cut against the grain into 1/8" slices, then cut into 1" to 2" pieces
2 cloves garlic, finely chopped
1 tbsp. reduced-sodium soy sauce
2 tsp. cornstarch
2 tsp. finely chopped peeled fresh ginger
2 tsp. Shaoxing wine or dry sherry
12 oz. small broccoli florets (from about 2 heads)
2 tbsp. vegetable oil
Thinly sliced scallions, toasted sesame seeds, and steamed or sticky rice, for serving
Directions
SAUCE
In a medium heatproof bowl, whisk broth, soy sauce, brown sugar, cornstarch, and wine. Microwave on high, stirring halfway through, until sauce is thickened, about 2 minutes. Stir in oil; season with a few grinds of black pepper.

STEAK AND BROCCOLI
Step 1
In another medium bowl, toss steak with garlic, soy sauce, cornstarch, ginger, and wine. Let sit 5 minutes. Add broccoli and oil and toss to combine.

Step 2
Arrange half of steak and broccoli mixture in a single layer in an air fryer basket. Cook at 400° until steak is just cooked through and broccoli is tender and golden in spots, 8 to 10 minutes. Scrape cooked steak and broccoli mixture into bowl with sauce.

Step 3
Repeat with remaining steak and broccoli mixture, then toss to coat in sauce.

Step 4
Sprinkle with scallions and sesame seeds. Serve over rice.
Laura Rege is a Food Stylist and Recipe Developer who regularly contributes recipes and styles videos and photos for Tasty. If she isn't in the Tasty kitchens, you'll most likely find her out on the town looking for the next food trends in the US and on her travels abroad.