Whiskey Ginger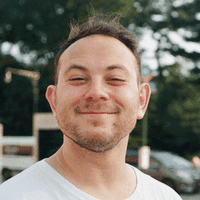 Published: Oct 29, 2022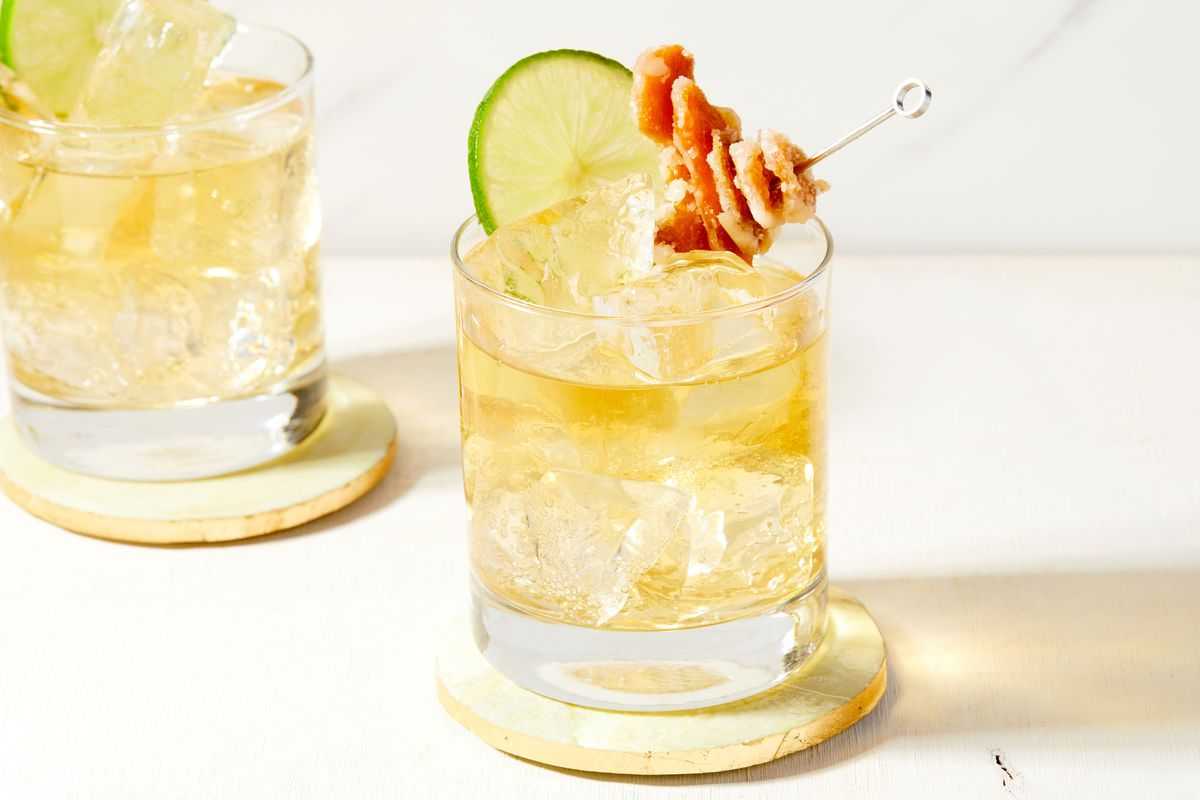 Is there any whiskey cocktail more iconic and simple than a whiskey ginger? It's just two ingredients but it's truly one of the best bubbly/spirit combinations out there. To go the extra mile, we wanted a homemade, showstopper garnish, and we couldn't think of anything more fitting than fresh, spicy candied ginger. Not only does it look great atop a drink but it's also great for snacking (and keeps for weeks).
But let's be real, it can be hard to motivate ourselves to make it when the rest of the recipe just calls for a can of ginger ale and a bottle of whiskey. If you want to up the ante in a less time consuming way, you can opt for the slightly crisper ginger beer or for one of those fancy bold ginger ales. Anyway you do it though it's hard to go wrong, so drink up!
Ingredients
FOR CANDIED GINGER:
1/4 lb. ginger, peeled and sliced into 1/8" coins
water
Approx. 1/4 lb sugar (about 1/2 cup and 1 tbsp)

FOR COCKTAIL:
2 oz. whiskey
5 oz. ginger ale
Lime wheel
4-5 candied ginger
Toothpick
Directions
FOR CANDIED GINGER:
Step 1
In a medium saucepan bring, enough water to cover ginger to a boil. Add ginger and reduce the heat to medium low. Simmer for 30 to 35 minutes or until the ginger is tender and slightly pliable. Strain ginger, reserving 1 tbsp of water.

Step 2
Wipe the medium saucepan dry, then add cooked ginger, reserved cooking liquid, and enough sugar that equals the weight of the cooked ginger. Bring ginger to a boil, then reduce the heat to medium low. Stir frequently to keep any sugar from burning.

Step 3
Allow to simmer for 15-20 minutes or until the liquid has totally evaporated and the sugar begins to crystalize on the ginger pieces. Move ginger piece to a parchment lined baking and allow to cool completely. Store in an airtight container and it should keep for a few months.

FOR COCKTAIL:
Step 1
Fill a rocks glass with ice. Add whiskey then ginger ale. Garnish the rim with a lime wheel. Thread the candied ginger pieces onto a toothpick then stick the end of the toothpick into the lime and serve.
Justin Sullivan is the Assistant Food Editor for Tasty, where he helps test, develop, and (of course) taste recipes like one-pot meals, easy desserts, and everything in between. He has worked in professional kitchens across New York, but his favorite role will always be as matzoh ball sous chef to his grandma. He loves diners and being from New Jersey, and when he's not prepping and testing hundreds of Tasty recipes, Justin travels the globe as the world's foremost chicken finger critic.